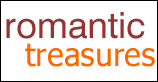 A meaningful glance...
A wistful smile...
A gentle touch...
A tender gesture...
These are romantic treasures.
Let me help you keep them fresh forever with wedding photographs that will become more precious with each passing year.
How do I unlock these romantic treasures? First, before I take any pictures, I take the time to get to know you. Then my photographs capture the spirit of this magical time in your lives... the romance, the joy, the hopes and dreams... in a way that reflects your uniqueness. I capture images on film, and then use state-of-the-art digital processing to make the most of your album. All of the images of your wedding will be available on our password-protected web server, so you can share them with family and friends anywhere in the world.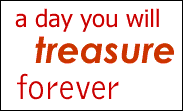 I know how important your wedding pictures are to you. This is the day you will treasure forever.
As you plan for your future together, let me capture the romance, joy and excitement of your wedding day with my distinctive style and fresh approach to wedding photography.
In years to come your wedding photographs will be your most valued heirloom, so don't trust your priceless memories to just anyone. Call or email me today to arrange a consultation so that you can reserve my services. You'll never regret your decision.